 Frankenpumpkin Turn On Spring 12 Days of Deals Easter Egg Hunt Paint-a-Pot for Mom Leprechaun Lantern Build-a-Truck with Dad Green Inspire Training Video: Visual Merchandising Training Video: Pool Chemicals How We Use Our OSH Bucket - Softball Tour de Cure 2013 - "Why We Ride"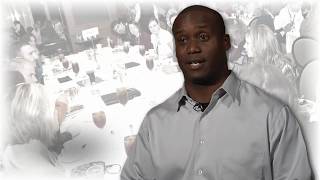 2013 LifeScan POA Closing Session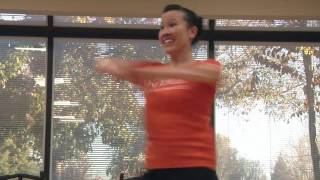 Pepper Introduction 2013 United Way/LifeScan Kickoff Event JW House: 2012 "Christmas Card" LifeScan Video Reel
Metaswitch: Innovator's Community Metaswitch Forum 2009: No Limits
Frankenpumpkin

A short video promoting the Frankenpumkin events at each of the Orchard Supply Hardware stores. Kids got a free pumpkin to decorate. I created a multi-layered Photoshop file to "build" the animated Frankenpumkin. I also assembled a montage of audio samples in the creation of the audio track. The animation received over 1,600 likes, 1,900 shares, and 150,000 views on Facebook.

Turn On Spring

This video was part of a presentation at OSH to promote the Turn On Spring campaign to our internal stakeholders.

12 Days of Deals

With this project from the 2016 Holiday Season, I explored a few different After Effects techniques, including extensive use of the Trapcode Particular effect.

Easter Egg Hunt

An animated short promoting the in-store Easter Egg Hunts at Orchard Supply Hardware stores.

Paint-a-Pot for Mom

Another example of how I've taken images originally used for print then repurposed as a motion graphics project for social media.

Leprechaun Lantern

A motion graphics project based on a print design. This was used to promote the Leprechaun Lantern free for kids crafting event on Facebook. The video received over 80,000 views, 700+ likes, and 672 shares.

Build-a-Truck with Dad

Here we have the sights and sound of the Build-a-Truck with Dad event.

Green Inspire

This was part of an internal presentation for the Spring 2016 Marketing plan.

Training Video: Visual Merchandising

Here is an excerpt from one of my OSH Training videos.

Training Video: Pool Chemicals

Here is an excerpt from one of the OSH Product Knowledge training videos

How We Use Our OSH Bucket - Softball

This was my contribution to the "How Do You Use Your OSH Bucket?" marketing campaign.

Tour de Cure 2013 - "Why We Ride"

A promotional video for Johnson & Johnson's Tour de Cure team featuring the individual stories of four riders. Here again, I was the one-man production crew.

2013 LifeScan POA Closing Session

This was turned around in the space of about 24 to 36 hours. I was assigned to cover a four-day sales meeting and asked to get some of the reaction of the participants. I shot it on a green screen and keyed out the background. I edited it all together and created the titling. The animations were incorporated from exiting graphics from the sale conference. This final video was presented at the end of the conference.

Pepper Introduction

This was part of an internal presentation that introduced an online tool for the sales team. I shot and edited the video. We had two cameras set up for the dance routine - one I locked down, while the other I operated. Just a note: there is a section of black at about 2:30. This was intentional so the presenters could stop the video and discuss before proceeding.

2013 United Way/LifeScan Kickoff Event

I produced a number of videos for LifeScan in Milpitas, CA, including but not limited to, roleplay videos for sales training and internal communications. I shot and edited the video, created the motion graphics, and helped shape the messaging.

JW House: 2012 "Christmas Card"

JW House is a nonprofit guest house on the Kaiser Permanente Santa Clara campus where families of patients are welcome to seek overnight or daytime respite while their family member is undergoing treatment. This video was part of their 2012 Christmas fund-raising campaign. I shot and edited the video, and created the motion graphics which I aligned with existing graphics and branding.

LifeScan Video Reel

Here is a sampling from a variety of my projects while working with LifeScan, which highlight my motion graphics and green screen work.

Metaswitch: Innovator's Community

I edited the video and created the motion graphics for this piece.

Metaswitch Forum 2009: No Limits

This high-energy video presentation kicked off the MetaSwitch Forum 2009, a tradeshow hosted by MetaSwitch (now Metaswitch Networks). The original presentation was projected on a 36 by 12 foot screen (a special 3:1 aspect ratio version of this was used for the event) so you can imagine the great impact. I created the motion graphics, shaping it around graphics, original music, and messaging that were crafted for this event.